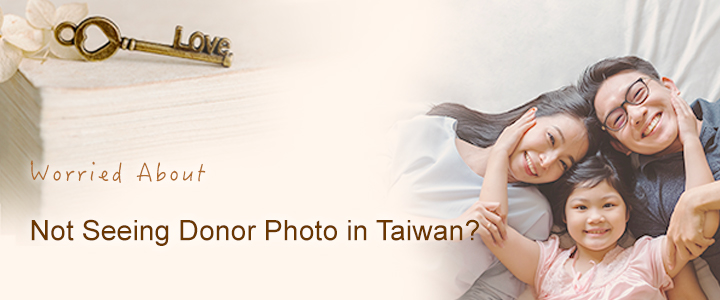 I got married very late and found my Mr Right at 39. I started infertility treatment after I got married. However, what is sad was that after 30 egg retrievals and 14 implantations, I still couldn't get pregnant. Just when I felt frustrated that maybe I could only live a childless life with my husband for the rest of my life, I happened to learn that a friend who was more than ten years older than me already had a baby. That friend also did IVF for a long time, and has never been pregnant. I didn't know whether she ended up having a child through adoption or an egg recipient, I still felt envious and happy when I heard the news. At the same time, I read a blog post on the Internet about a netizen who accepted an egg recipient from Taiwan. The netizen was about 50 years old and was undergoing treatment in Taiwan. For me, who doesn't speak English and hates flying, perhaps going to Taiwan would be a more practical way.
Baby Borned A Year After Seminar
We have considered the European and USA countries for treatment, but we feel that the intermediary companies are unreliable and suspicious. In contrast, infertility centers in Taiwan do not need to be introduced by an intermediary, and we can communicate directly with hospitals. Additionally, the cost is relatively cheaper. There is even the government that manages donations and recipients, which makes me feel very relieved. At that time, I learned on the Internet about two famous reproductive centers that serve Japanese. I participated in the seminar held by these two, and I contacted them directly. Finally, we choose Stork Fertility Center, and there are several reasons:
One is because the Stork has an egg bank, which already reserves the donor's eggs. I don't need to worry about the donor's situation being unsatisfactory.
Furthermore, the doctor gave me the impression of being steady and honest. In addition, my counselor, her meticulous care was also the reason why I chose. She always considered my nervous personality. She was afraid that I would take the wrong medicine. She would give me reminders and suggestions via phone or email every time. Thank her very much.
The most worth mentioning is the EGG BANK. At that time, my husband and I had talked about: "This should be a shortcut to pregnancy!" If so, we took the name of the born child a year after attending the seminar. The egg bank is really very efficient!
| | | |
| --- | --- | --- |
| | Egg Bank | Fresh Egg |
| Waiting Time | Pairing after Documents Submission | Usually take 6 months or longer |
| Treatment Variability | Depends on Recipient Couple | Depends on the Donors' period, the treatment schedule may change |
| Risk | Taken by Stork | Taken by Recipient Couple |
| Amount of Egg | Confirmed | Uncertain |
Worried About Not Seeing Donor Photo
There are a lot of items that must be checked when first visiting. Although it is very troublesome, it makes me feel safer before undergoing the implantation operation. We can't look at the photo of a donor before accepting the egg recipient program in Taiwan. So many people said it would be anxiety. Yes, it causes anxiety. But I think it would be okay. Among the conditions of hope I mentioned, the donor has the same blood type as mine, and her height and weight are similar to mine. The consultant also said that the donor feels very similar to me. After the baby was born, it was cuter than I thought. My parents-in-law have five grandchildren. They also said that my child is the cutest one!
I am the Mom
Once I became unconfident because I couldn't have children, and I also repelled deep friendships with others. Since the birth of my child, in order to show others how cute my child is, I have become very active to go out to socialize and become a self-confident woman. People who are currently undergoing infertility treatment in Japan may not consider any treatment other than self-egg. But if you are unable to accept a life without children anyway, you may consider the option of "egg recipient program". I have no blood relationship with this child, but maybe it was me that had been pregnant for 10 months, the child is closer to me than the father who is related by blood!